Highways England is calling on drivers to commit to checking their vehicles on a more regular basis as it reveals the most common day for breakdowns is a Friday.  
During 2018, Highways England recorded nearly 36,000 breakdowns on a Friday compared to just over 29,000 on a Sunday. The total number of breakdowns recorded during 2018 was more than 223,000. 
The government-owned company responsible for England's motorways and major A roads has launched a campaign encouraging drivers to carry out basic checks on their vehicles to help reduce the number of breakdowns. 
Richard Leonard, head of road safety at Highways England, said: 
"We want everyone to get to their destination safely and drivers can help themselves by carrying out simple checks before they set off. Breakdowns can often be prevented by carrying out basic checks that can prevent your vehicle breaking down. So, it's not too late to make a new year's resolution to regularly check your vehicle." 
Here are some simple regular car checks that drivers can do to help avoid breakdowns: 
check tyres

: prior to setting off on a long/significant journey, check your tyre pressures are suitable for the load and the condition of your tyres, including the spare. Look out for cuts or wear and make sure the tyres have a minimum tread depth of 1.6mm, which is the legal limit.

 

check engine oil

: use your dipstick to check oil regularly and before any long journey, and top up if needed. Take your car back to the garage if you're topping up more than usual.

 

check water

: to ensure you have good visibility, always keep your screen wash topped up so you can clear debris or dirt off your windscreen.

 
check lights

: if your indicators, hazard lights, headlights, fog lights, reverse lights or brake lights are not functioning properly, you are putting yourself and your family at risk. In addition, light malfunctions can be a reason for your vehicle to fail its M

O

T.

 

check fuel

: before setting out, check your fuel levels and make sure you have enough to get to your destination.

 
More advice can be found online: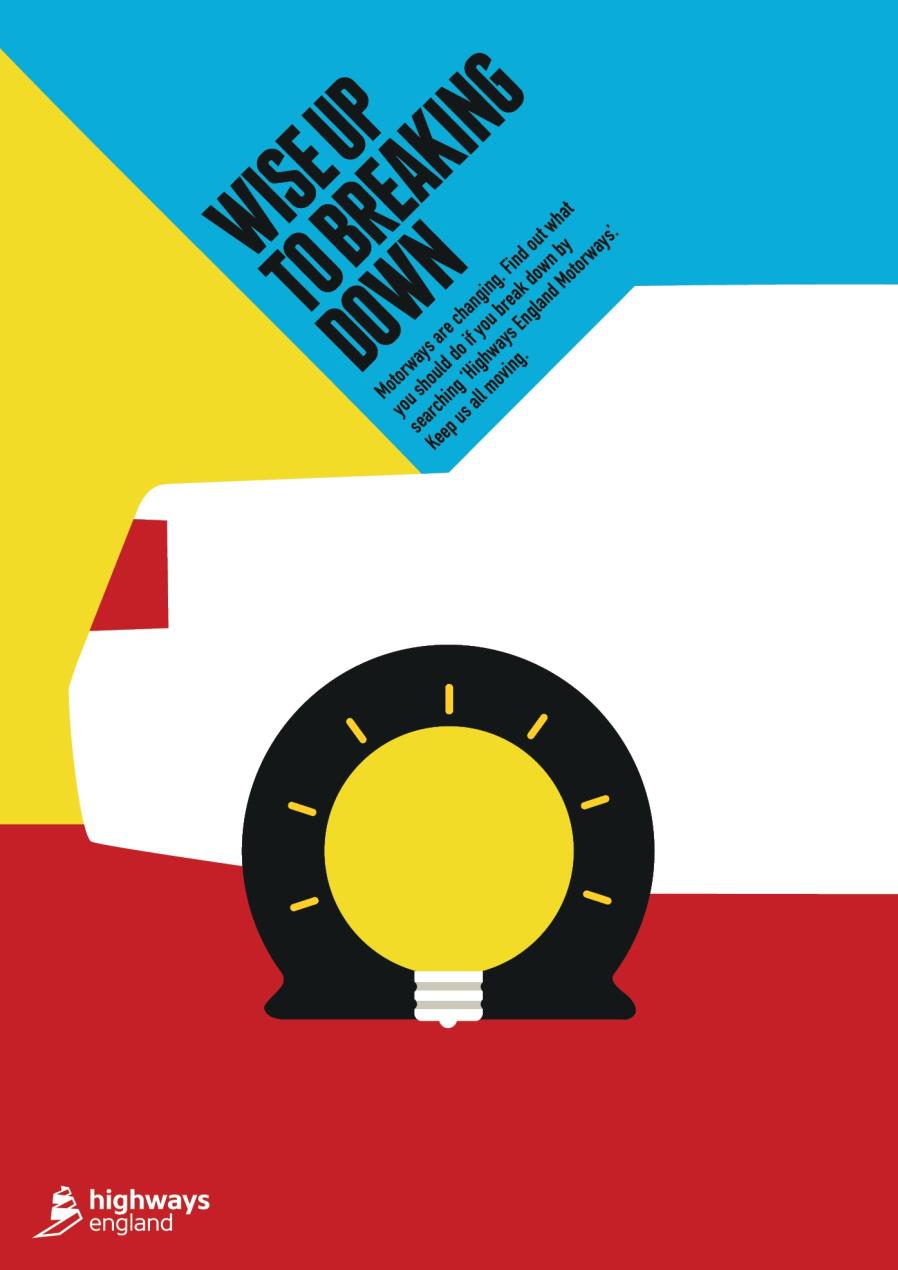 Caption: Highways England campaign asking drivers to check their vehicles 
Highways England has also issued five basic safety tips to follow if your car does break down on a motorway: 
Get away from the traffic. 

Exit the motorway

 or get to an emergency area or hard shoulder and use the free phone provided.

 

If that's not possible, 

move left

 onto the verge.

 

Get out

 of the left side of your car and behind the barrier if you can and it is safe to do so.

 

Get help

 – contact your breakdown provider or Highways England on 0300 123 5000.

 

If you break down in moving traffic and cannot leave your car, keep your seatbelt and hazard lights on and 

call 999

.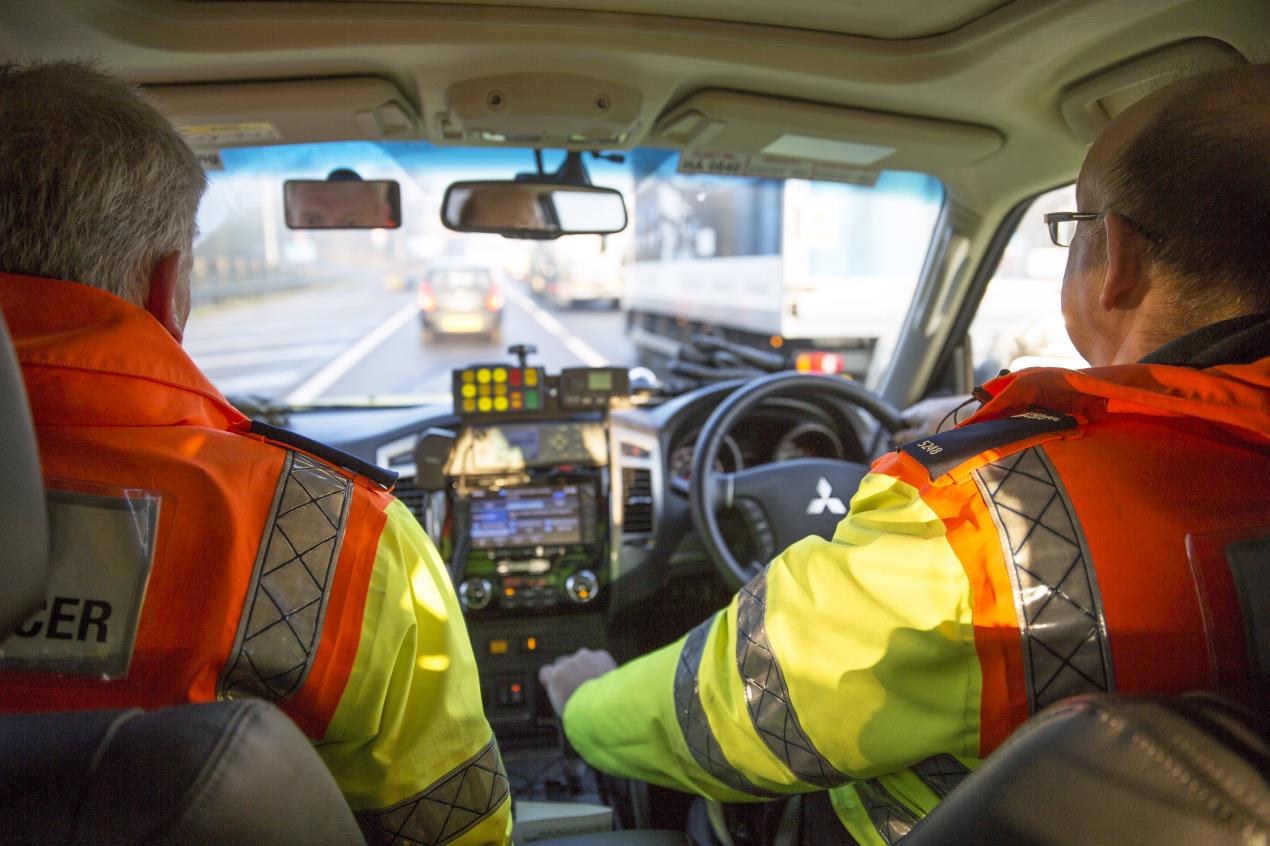 Highways England helps to keep the country moving with its dedicated traffic officer service on-hand to those who run into problems.