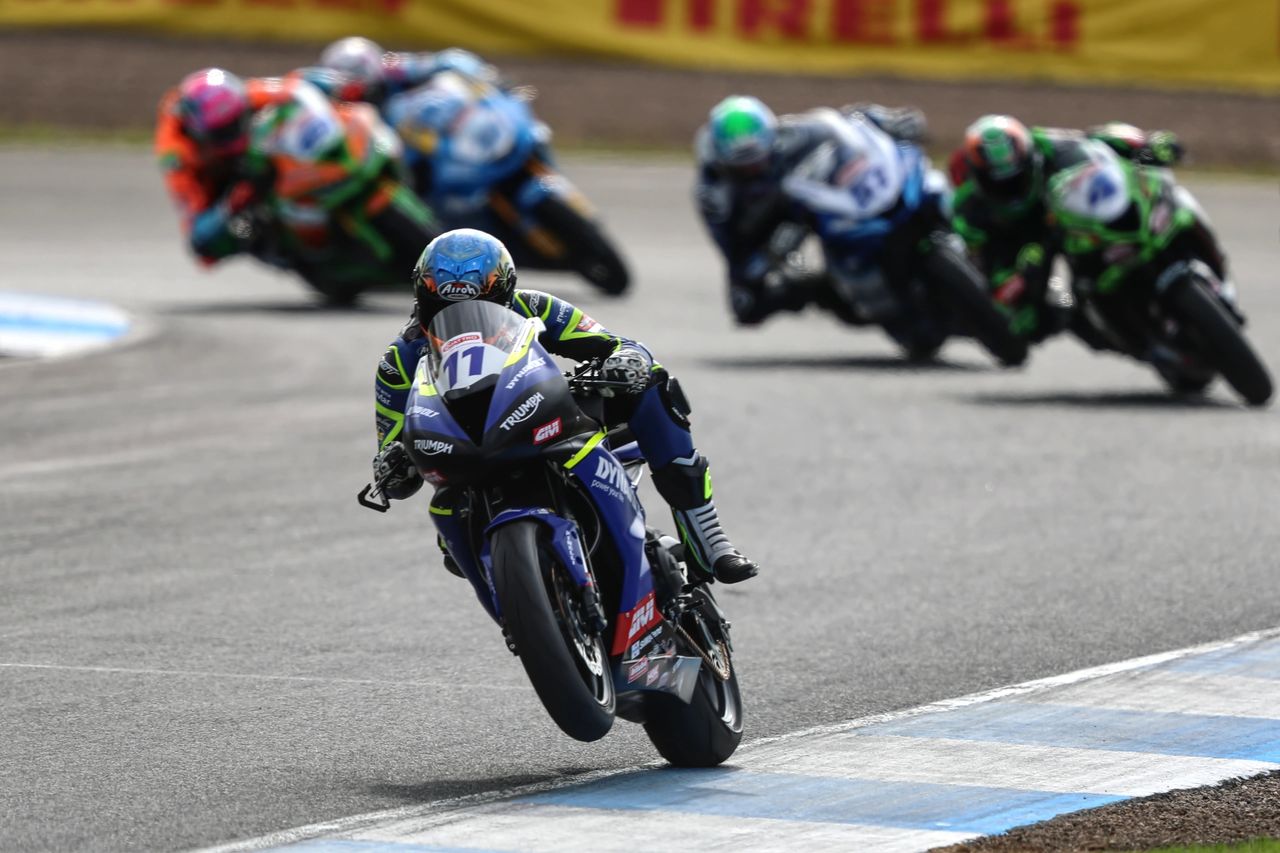 Dynavolt Triumph's Kyle Smith showed terrific pace today in the Quattro Group British Supersport Sprint Race at Knockhill.  Smith got a flying start from the head of the grid after he delivered the team its maiden pole position with a stunning time of 49.153 during qualifying and led the race convincingly for 19 laps.  With a gap of 0.6s to Perie in second place it looked like he had it in the bag when he lost the front of his Dynavolt Triumph machine and slid out of the race.
Kyle Smith: "Frustrating finish to an overall positive day. We managed to get pole position and we led the whole race until the last lap and I made a small mistake and ended up crashing.  We know we have got the pace to run up front and we've got another race tomorrow so we'll put our heads down see if we can finish the business."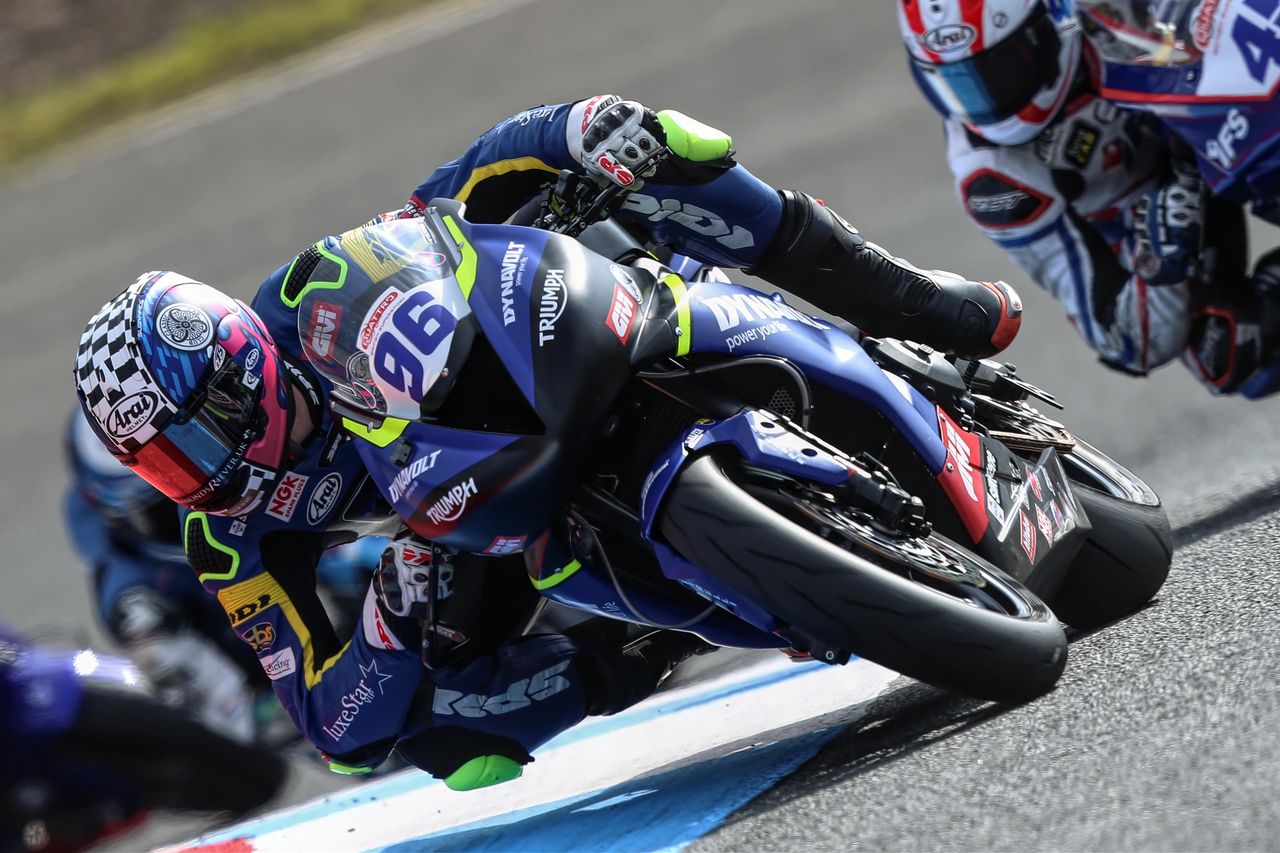 Teammate Brandon Paasch started the race from his qualifying position in the middle of the fifth row of the grid in 16th position and came through the field to finish in 6th place. Paasch collected another 10 points and sits 7th in the championship standings going into the Feature Race tomorrow.
Brandon Paasch: "Race one Knockhill done.  It's always good to come through a little bit to collect as many points as we can and try and get some data for tomorrow and hopefully make another step with the bike.  I felt good, better and I'm just going to keep trying to improve and get a bit quicker for tomorrow."
Dynavolt Triumph Team Manager Simon Buckmaster: "Kyle getting pole position and leading every lap of the race until half way round the last lap was a fantastic step forward for the team. Crashing out was obviously disappointing.  He made a mistake, the adrenalin was flowing and, in his words, he didn't keep his calm.  But it is great that we are on the pace. Tomorrow is another day, we'll put that behind us.  We have been buoyed by the confidence of finding a really big step with the bike."
"Brandon started a long way back and he came through to finish 6th in Supersport so we'll take that.  He's still got a bit more to come but that's a big improvement for him."
The lights go out for the 26-lap Feature Race from Knockhill tomorrow at 15:45hrs (BST).