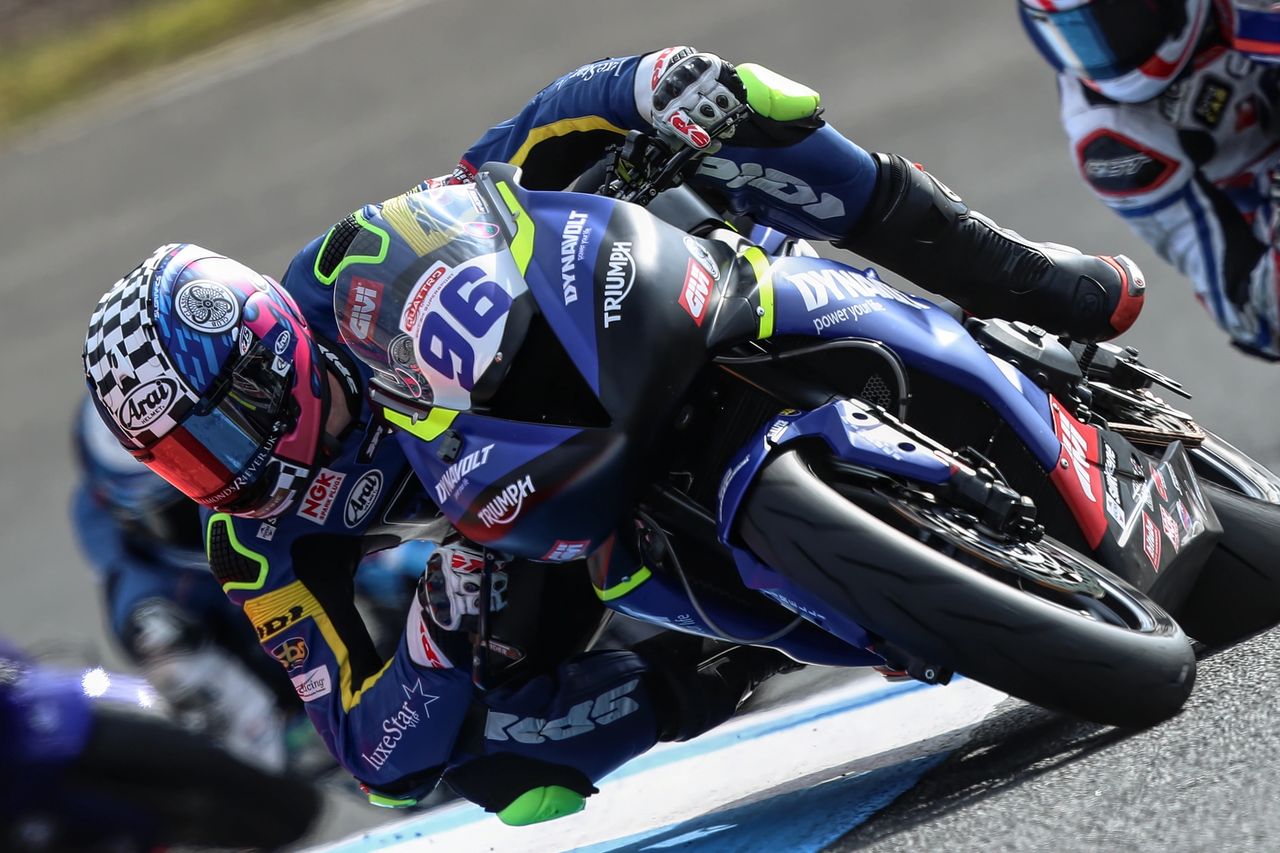 Dynavolt Triumph head south to Brands Hatch this weekend for Round Three of the Quattro Group British Supersport Championship, the first since 2019 to be held in front of a full capacity crowd following the easing of restrictions in England.
After such a strong showing at Knockhill, Kyle Smith and Brandon Paasch proved they are not there just to make up the numbers and both riders are keen to continue that progress at the Kent circuit.
Paasch is no stranger to success at Brands Hatch, not least taking the British Motostar title with a victory in the final round at the 2.4-mile track in 2019. Keen to translate that success to the Supersport arena, Paasch is looking to increase his points tally with a strong finish this weekend.
Brandon Paasch: "I'm looking forward to getting to another familiar track and getting to work.  I'm hoping for a big spectator turnout too now that the restrictions have been lifted!  See y'all there."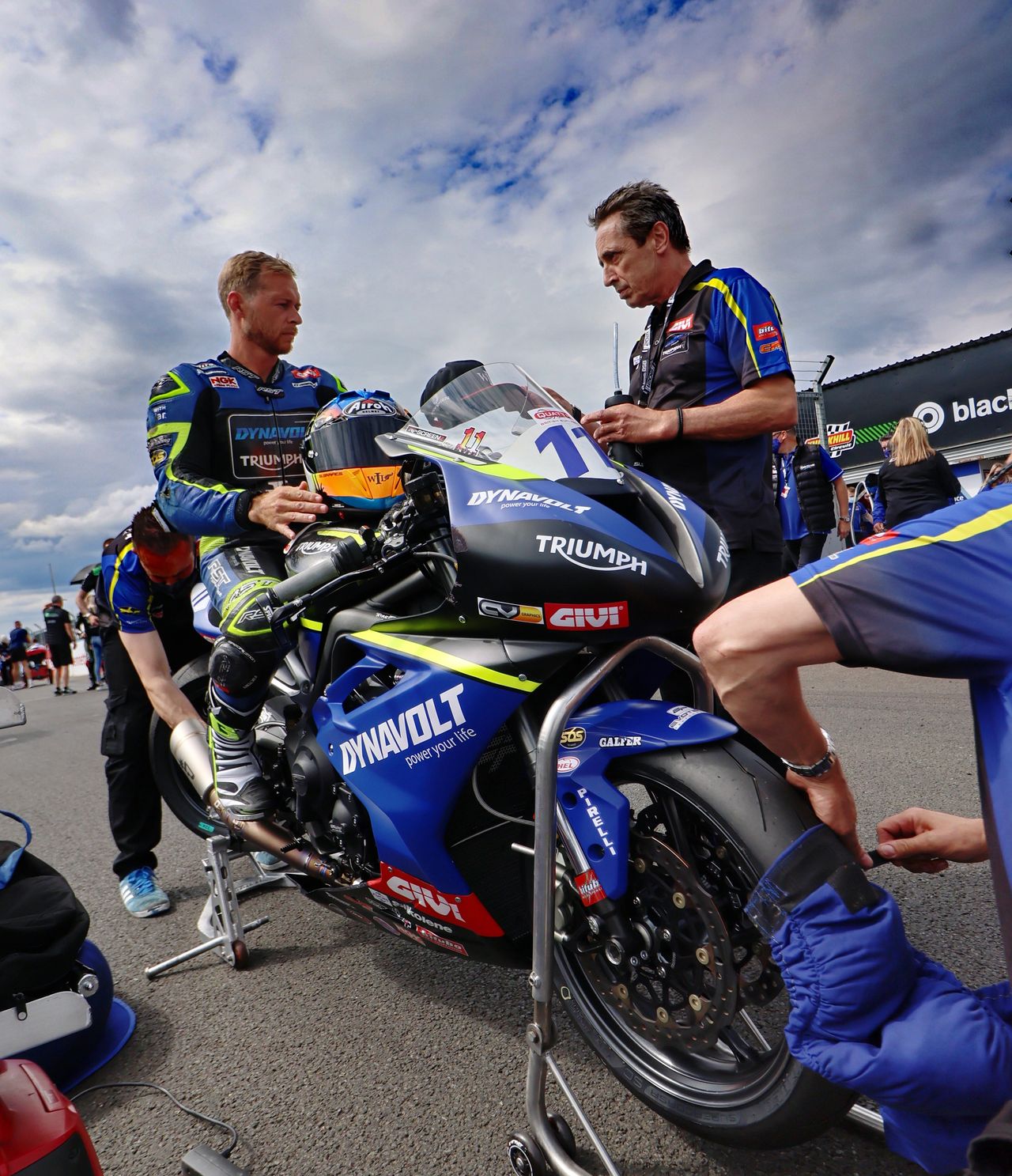 Teammate Kyle Smith takes the positives from Knockhill as he encounters Brands Hatch for the very first time.  Smith will be keen to build on the improvements which saw him qualify on Pole Position and convincingly lead the Scottish Sprint Race for 19-laps as he gets to grips with the fast and flowing GP circuit on Friday.
Kyle Smith: I'm coming into this one a bit blind.  It's a track I have never been to and it doesn't look the easiest of tracks but as always, I'm excited to get back out on the Dynavolt Triumph and learn a new circuit."
Dynavolt Triumph Team Manager Simon Buckmaster: "We made a big step forward at Knockhill. Kyle qualified on pole, led and nearly won the first race but for a crash.  The second race he didn't feel as good but we made a huge step forward.  Brandon too had the pace in the second race so we can look to Brands Hatch with confidence. Obviously it will be a lot harder for us as we haven't been there, we couldn't test there and the same applies to Thruxton next week.  We will test at Cadwell Park on the Tuesday after Thruxton so after that we will be going to circuits we have either tested at or have already been to.  Then there will be a more level playing field.  That said I'm confident, Kyle is a quick learner he will get there and we will be challenging at Brands Hatch."
"With Brandon the talent is there, we can see that by his pace in race two at Knockhill but it comes back to the 'focus and concentration', you have to maintain both from the moment it starts in FP1 to the slowing down lap on the Sunday and that means to qualify well to enable you to get the result that you need. Also, still to adapt and ride the bike in the best way and not like the four cylinders he has ridden before.  We are getting there, we know this is a development year and we have done fantastically well to get where we are in such a short space of time, especially considering all the bad weather in testing.  Brands Hatch is one of my personal favourite circuits, it's going to be great with all the fans back there. I expect a big crowd, a fantastic atmosphere and we as Dynavolt Triumph will be doing our best to thrill the fans and do the best we can to challenge for victory."
British Supersport action from Brands Hatch kicks off with Free Practice One on Friday at 09:40hrs (BST).