14 September 2021
|
Latest News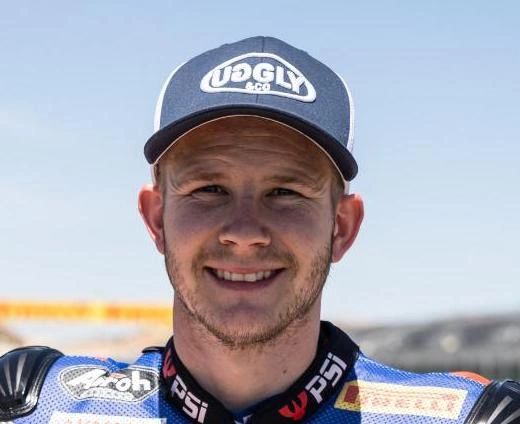 Following Kyle Smith's injury at Silverstone last week, Dynavolt Triumph welcome Danny Webb to the team as replacement rider on a round per round basis.
Ex Moto3/125cc GP rider Webb brings with him a wealth of experience in many disciplines including International Road Racing, the FIM Endurance World Championship and both the British and World Supersport Championships.
The 30-year-old from Tunbridge Wells in Kent will debut with Dynavolt Triumph at round nine of the 2021 Quattro Group British Supersport Championship at Oulton Park in two weeks time.
Danny Webb: "Firstly I would like to send my well wishes to Kyle who has done an amazing job this year and I hope he has a speedy recovery.  I'm really excited and grateful to Simon and the team for this opportunity to step in on the Dynavolt Triumph.  It's a great opportunity for me to get back on a bike and help the team gather some more data.  The first time I will be out will be Oulton Park, it will be a big change of scenery but I'm looking forward to it. I just have to say a big thank you to the WRP family for letting me take this opportunity and I'm looking forward to jumping on the bike at Oulton Park."
Dynavolt Triumph Team Manager Simon Buckmaster: "It's such a shame Kyle has injured himself.  Obviously we need to continue to develop the bike and prepare for 2022 and our proposed return to the World Championship.  So with that in mind, we've had to look at all the options available to us and I'm pleased to say that at Oulton Park, Danny Webb will stand in and ride Kyle's bike and that's a really good opportunity for us all.  Last year Danny rode for a Yamaha team in World Supersport and he was consistently battling in the top ten so a good rider that's ridden, you can say, our strongest opposition's bike so it would be a good comparison and will help us improve this season.  We have worked with Danny before, in 2013 he rode some races for us and had a top six in Jerez.  We are of course so disappointed that Kyle can't ride for us but in Danny Webb we have a good rider standing in and working together to keep improving as a team for the rest of this season."