3 October 2021
|
Latest News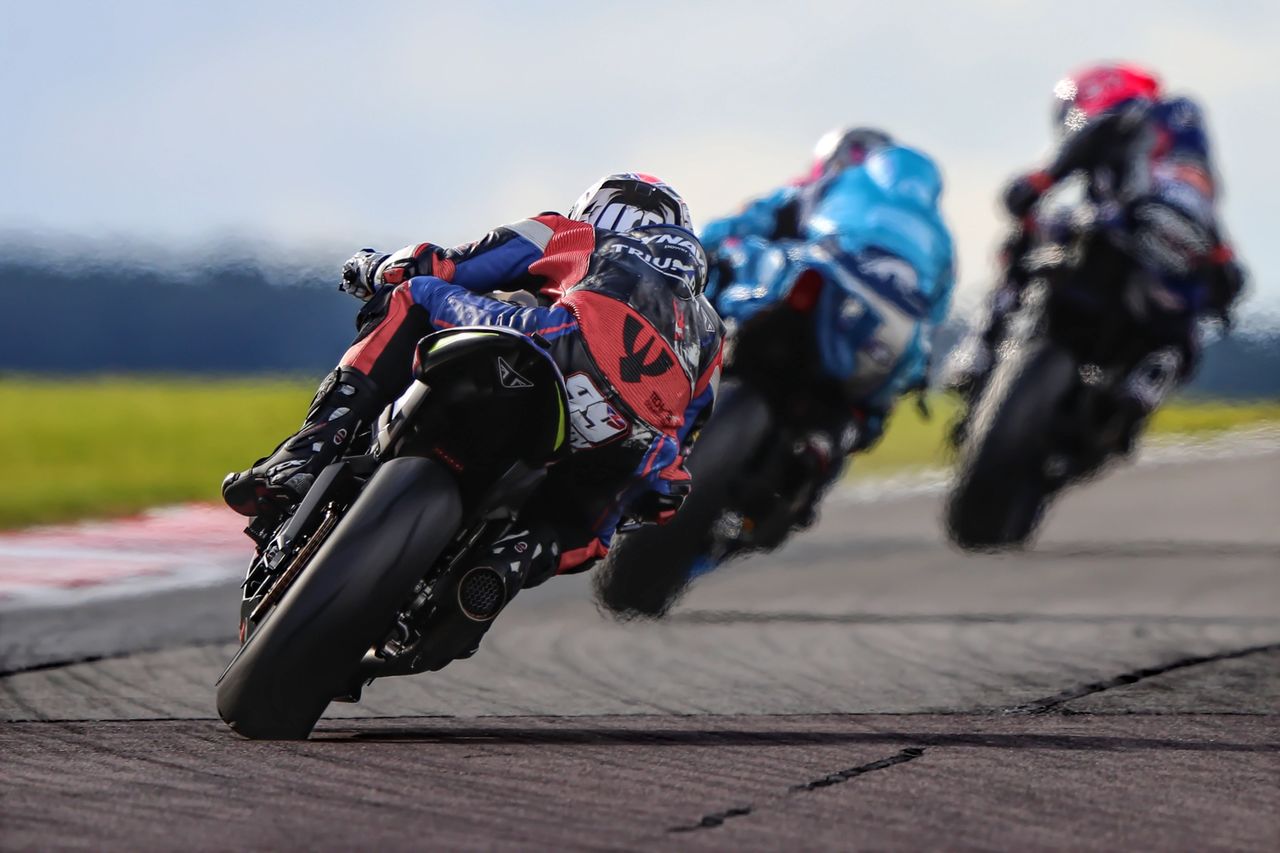 With the rain clouds threatening to disrupt once again, Dynavolt Triumph's Danny Webb just missed out on the rostrum in today's well-timed 18-lap feature race, coming in fourth at the flag on only his second outing with the team.
Webb was running in fifth and dealing with arm pump up when Perie took himself and Johnston out at the Melbourne Hairpin on the last lap placing Webb third, however Sikkelerus just got the better of him to the line, denying him the podium honours.
Danny Webb: "Bit frustrating, the race was a good race I just ran into a bit of arm pump up with about five laps to go and that just hindered my performance a little bit. We got the bike working better this weekend and we made some steps forward. At Oulton Park we were quite a way back so we've made a big step forward. I'm just happy for the opportunity Dynavolt Triumph have given me and hopefully I'll be back soon."
With the grid positions for the Feature Race determined by lap-time in the Sprint Race, Brandon Paasch got a great start from the middle of the seventh row and fought his way through the field getting progressively faster as the race wore on to finish just behind his teammate in fifth spot.
Brandon Paasch: "Overall a pretty decent race two for me here at Donington Park. I started seventeenth and finished fifth so I can't be too upset with that. I felt like I had some pace there at the end but that was painful, my wrist is killing me. I'm really looking forward to the next two weeks to just rest and recover, let my wrist heal up a bit more and come back and fight stronger at Brands Hatch.  Thanks team."
Dynavolt Triumph Team Manager Simon Buckmaster: "We should be satisfied, it was a good strong ride by Danny.  He got a bit of arm pump at the end and that's why he lost that position.  He's not done much riding since July apart from Oulton Park for us and this is a tough track, if you are going to get arm pump you're going to get it here. He's just gone from strength to strength and given really good feedback to the team so fair play to Danny and everyone in the team."
"Brandon started from seventeenth, it was always going to be difficult from there but he stuck at it.  He had some pain from his wrist, it was sore you could expect that because he was riding really hard, at one point he had one of the fastest laps of the race.  He did a really good job and his guys too so we go to Brands Hatch in a more confident mood after the difficult time with Kyle being injured.  We will see what happens and take it from there."